CRM
This module helps you create Valuable Customer Relationships.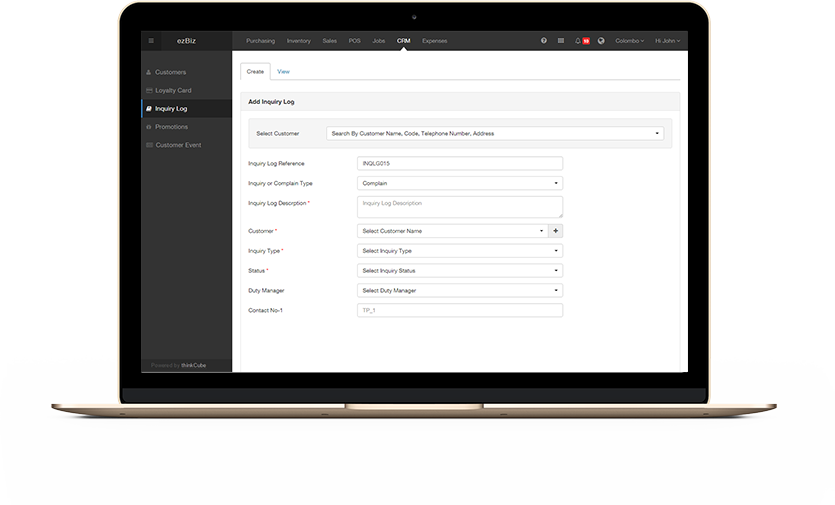 The CRM Module is a great tool to help your sales & marketing teams stay up to date with latest client activities to manage and grow relationships. The CRM Module provides a number of important features that are crucial to keep customers loyal to your business.
Multiple Locations/ Profiles for customer
Create and maintain profiles for your customers to maintain a comprehensive customer database for promotional activities.
Customer Inquiry and Complaint handling
Handle and maintain records of inquiries and customer complaints through the Customer Inquiry & Complaint Handling Module.
Loyalty card Management
Create and maintain Customer Loyalty programs through this easy-to-use Loyalty card Management tool. Integrated with your business's ezBiz solution, the Loyalty Card module helps you keep all your information in one place.
Promotion Management (Promotional email creation and distribution)
Create, send and follow up on e-mail campaigns for your business promotional activities.
Comprehensive customer history with buying patterns
A business Intelligence tool that provides important information regarding buying patterns of your customers. This is a valuable tool to help you plan the timing of your promotional activities.