Accounting
Account everything you ever wanted.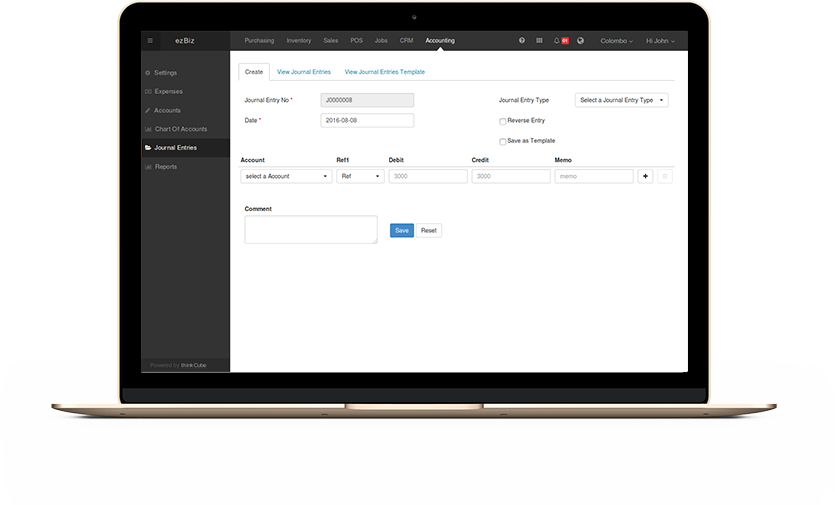 The Accounting module is a simple, yet loaded business tool that assists the busy business owner to manage complicated transactions swiftly. Being a module of ezBiz one app, this enables the users to fulfill their accounting need with minimum effort with automatically posting feature as and when a transaction is recorded in other modules.
Self Managing GL
This module enables the user to automate all transactions related to the organization's General Ledger (GL).
Financial Reports
The core reports could be obtained in friendly formats and will enhance the convenience in doing accounting.
Trial Balances
This generates accurate Trial Balances and takes off the hassle of preparing periodical trial balances manually.
Balance Sheet
Get a snap shot of the business including what you own and owe through Balance Sheet.
Handling Petty Cash
This is a valuable tool to help you automate the petty cash process as well as to help your business maintain records of petty cash activities.
Manage Cash and Bank Details
This feature enables you to conveniently manage your Cash & Bank Details in one place.
Bank Reconciliation
Our Bank Reconciliation Tool allows you to electronically reconcile your bank statements and automatically maintain electronic records of the same.
Cheque/ Cash Deposit Management
The Cheque Deposit Tool provides your business with the facility to manage cheque & cash deposits and conveniently maintain electronic records for your business needs.
Handle Payment Vouchers
Minimize the use of paper. Save costs and save the planet by using the Payment Voucher Tool for all your payment voucher requirements.